Our Pro AV signal management capabilities are highlighted by our full selection of HDBaseT AV distribution systems, transmitters and receivers, and AV-IP system and components to help ensure outstanding signal quality of digital video in a wide range of environments.
Our partnership with RCI Custom allows us to provide wall plates, panels and other custom metal products of the highest quality.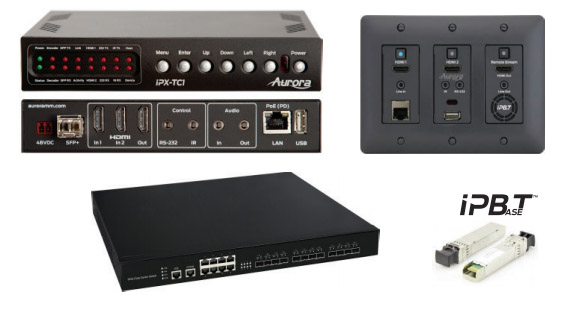 AV-IP System & Components
West Penn Wire offers cost-effective solutions to support the migration to AV-IP. Our AV-IP system and components are providing maximum value to users and their audio and video assets.
AV-IP Transmitter
AV-IP Receiver
AV-IP Controller (in room)
Ethernet Switches
Ethernet Controller
20 Watt Amplifier
Audio Extractor
Audio AMP IP
Cabling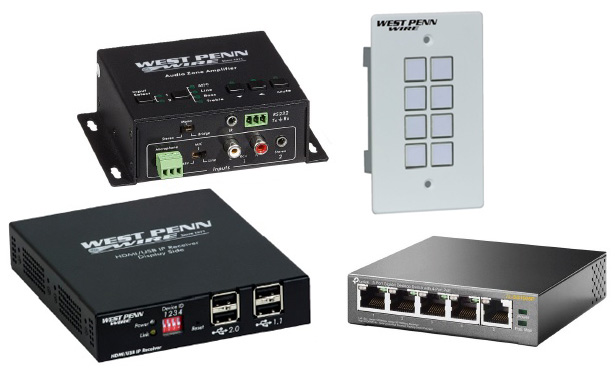 Digital Video
At West Penn Wire, we combine our technical expertise and manufacturing excellence to offer a full range of:
IPBaseT – 4K AV distribution over IP
IPX – 4K over 10G network
VLX – 4K over 1G network
HDBaseT solutions
AV switching and scalers
AV Tuner
Regardless of your application's requirements, we have the signaling and transmission equipment and systems that have become vital to effective communication in corporate, education and entertainment settings.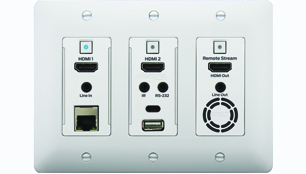 Digital Audio
Our cables, connectors, assemblies, panels and wall plates help to transmit quality sound in:
Corporate Environments
Schools
Houses of Worship
Performing Arts Centers
Stadiums & Arenas
Many Other Settings
Everything we manufacture or source meets the highest quality standards, so you can be assured that a sound system contianing West Penn Wire components will provide exceptional clarity time and again.